Facility Benchmarking

ENERGY STAR® benchmarking provides building owners actionable insights to easily save up to 12%
What is ENERGY STAR® benchmarking?
Benchmarking the performance of your buildings is a key first step to understanding and reducing consumption and your carbon footprint. All buildings can assess their energy performance, water efficiency, and carbon emissions using ENERGY STAR®.
According to the Environmental Protection Agency, organizations benchmarking consistently achieved average energy savings of up to 12% per year.
We make it easy to benchmark your facility with ENERGY STAR®. No more spreadsheets, monthly uploads or manual data entry. With utility bill management from JadeTrack, facility benchmarking is seamless. Spend less time tracking down the data and more time implementing sustainability strategies appropriate for your organization.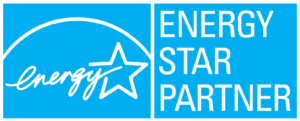 Benefits of facility benchmarking
Unlock savings
Benchmarking brings all your data together so you can analyze the whole story and unlock savings quickly
Low-cost / No-cost
Data management is one of the simplest ways to save energy without a capital investment
Competitive advantage
Sustainability improves financial, social, and environmental outcomes and creates advantage for your organization
Portfolio performance
ENERGY STAR facility benchmarking allows you to understand how your building ranks against others in the portfolio



Learn how facility benchmarking can reduce utility costs
Track your resources. Manage them effectively. Lead your industry.