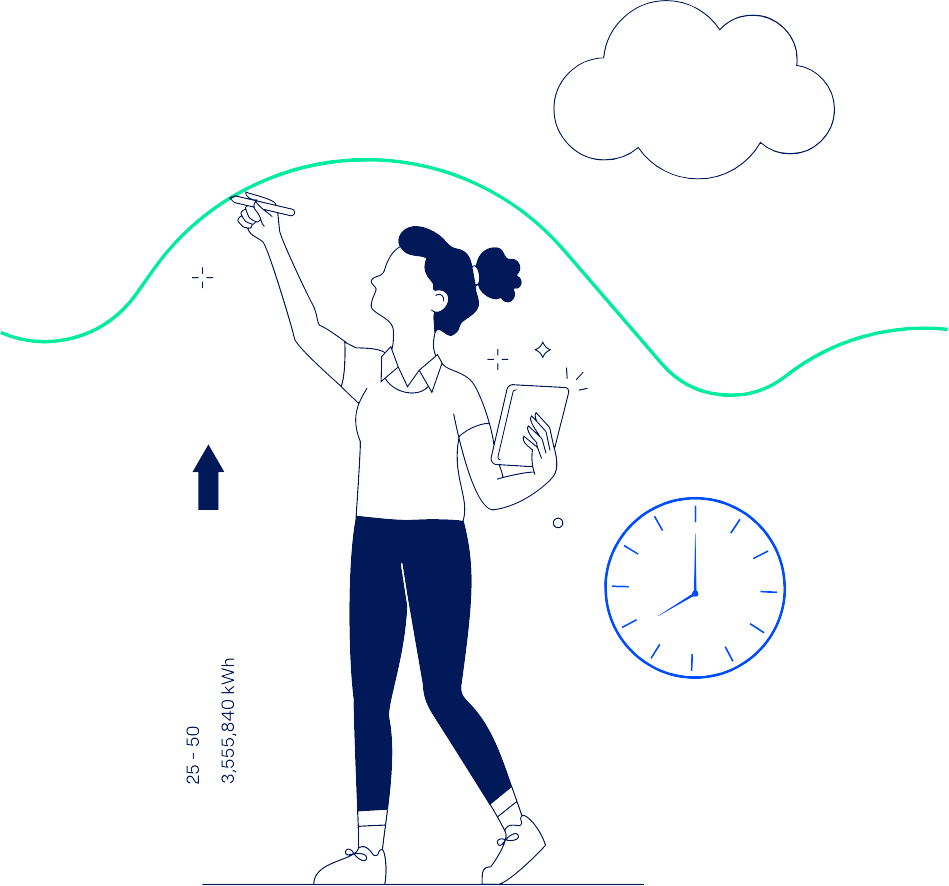 Careers
Join Team
JadeTrack
Working at a technology startup means things move pretty fast. Join us in helping organizations of all types and sizes to save energy and money while working towards carbon reduction goals.
Open Positions

Customer Success Specialist I

Reports to: VP, Customer Success

Direct Reports: None

Last Updated: November 23, 2020

Position Description

Driven by a desire to solve customer problems, the Customer Success Specialist is responsible for diagnosing and anticipating customer needs while playing a key role in developing viable solutions to those needs. He or she will use data and analytics to drive continuous improvement for our customers and support the Sales team in delivering a consistent message of innovation and sustainability.

Key Responsibilities

Customer Facing

Communicate regularly with customers
Gather historical utility account data, populate system and develop strategy for obtaining future data via the most efficient method available per account
Onboard new customers so that they can best utilize JadeTrack software
Respond to customer requests
Coordinate with the product team to ensure product-related customer requests are communicated, evaluated, and executed as deemed appropriate
Represent JadeTrack at trade shows and other events

Data & Analytics

Perform data entry, including identifying process improvements related to data entry and analysis
Evaluate real-time internal energy data to help customers identify savings opportunities
Utilize JadeTrack monitoring and alerts to identify usage anomalies and provide customer guidance for root cause analysis
Maintain up-to-date Utility Bill Management Master Account list

Sales Support

Collaborate with Sales Leadership to develop outbound sales messaging
Support JadeTrack partners in their Sales & Marketing efforts
Product demonstrations to support sales and for customer training

Qualifications & Experience

Associates degree or comparable experience
2(+) years building and maintaining strong relationships with internal and external customers, and other key stakeholders
Strong organization skills with a proven ability to manage multiple tasks and deadlines
Excellent communication and presentation skills
Ability to analyze, measure and verify best practices
2+ years of Energy or Utility Bill program management (preferred)
Desire to become certified in energy sector areas such as a Certified Business Energy Professional (BEP)
Certified Business Energy Professional (BEP) or Certified Energy Manager (CEM) (preferred)

Benefits & Workplace

Competitive Salary plus Equity commensurate with experience
Full Medical, Dental & Vision coverage
Flexible PTO
A comfortable, casual work environment with free coffee, soda and snacks, activities to relax and build camaraderie, and free parking

Equal Employment Opportunity

JadeTrack is committed to providing equal employment opportunities to all applicants for employment without regard to race, color, religion, national origin or ancestry, veteran status, disability, gender, age, marital status, sexual orientation, gender identity, genetic information, or any protected group status as defined by law.