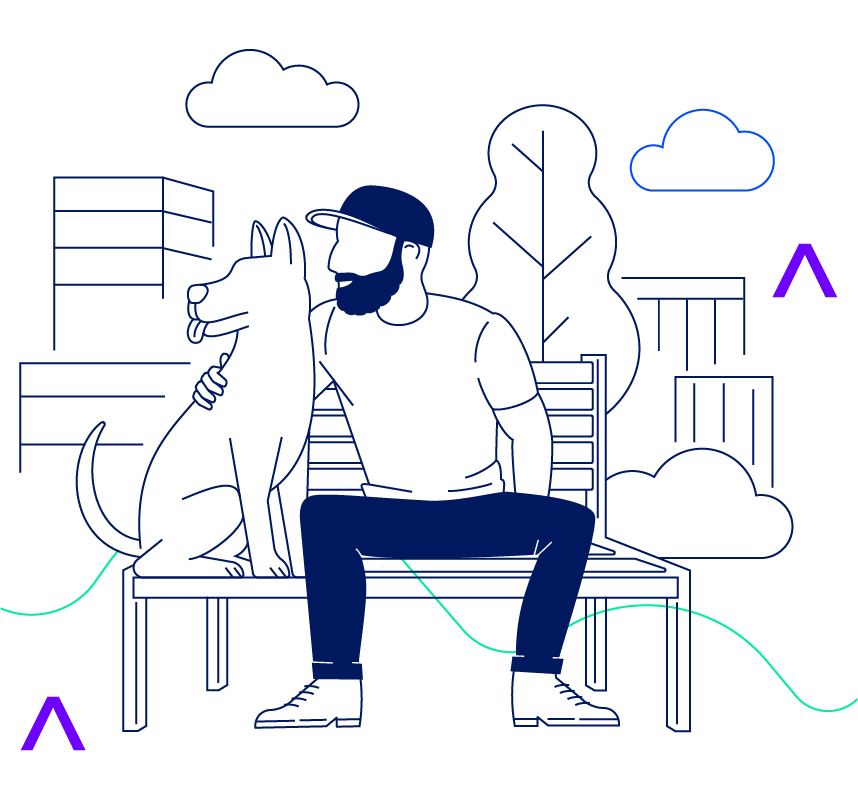 Frequently Asked Questions
Welcome to FAQs! Click on the topics below to learn more about JadeTrack.
What is JadeTrack?

JadeTrack is a cloud-based software platform that empowers organizations to maximize energy efficiency and sustainability by combining automated utility bill management, ENERGY STAR® facility benchmarking, and real-time monitoring.

What if I already have a building automation/control system?

Great! That's a big investment. If it's programmed correctly for your building, and if the controls haven't been overridden by occupants or because of space temperature complaints, and if all the sensors are working properly, and if…the point is a good practice is to "control your controls" with real-time monitoring of actual usage.

What does JadeTrack cost?

We have a subscription-based model, and pricing depends upon the number of facilities, real-time data streams, utility accounts, and need for hardware. Please submit a contact form or call us at 844-327-5233, so we can accurately provide a quote for you.

Initial Setup

What's the setup process?

Setup depends on the number of facilities and accounts that need to be onboarded. On average, it may take between 2-6 weeks to complete the setup process.

What if our equipment is old? Will it need to be replaced to create efficiencies?

Maybe, but (1) you might be surprised at how efficient your equipment can be when schedules are optimized, and (2) it's probably not all of the equipment. So use real-time monitoring to identify the problem, and go from there.

Who typically uses the software?

From facilities to finance, our easy-to-implement technologies enable busy professionals to manage their resources more efficiently. Retail buildings, corporate offices, large enterprises, K-12 schools, university campuses, governments, smart cities, and utilities all use JadeTrack to track and manage their sustainability efforts.

Do I need hardware for real-time monitoring, and if so, who installs it?

If you have an existing smart meter at your facility, you do not need to purchase hardware. We can transfer data into our platform. If you do need to buy hardware, we work with trusted third-party partners to safely install industry-leading equipment. Our energy experts can assess your facility to help understand your requirements.

If I purchase hardware and I no longer want to use JadeTrack in the future, what happens?

JadeTrack software is hardware agnostic. We know you'll love our service, but if for some reason you don't, you keep your hardware and can utilize another provider.

Functionality

What features are included with my subscription?

We work directly with you and your team to develop a plan tailored to suit your needs. Most typically start with our Utility Bill Management product that includes Facility Benchmarking. Next, you may opt to include Real-time Monitoring capabilities. Schedule a time to meet with us here so we can develop the best strategy for your business.

Is the platform customizable to fit our specific needs?

We will swap the JadeTrack logo in the admin portal with your business logo. If you're interested in developing custom features, then you will need to speak with our team directly by filling out a form here or calling us at 844-327-5233.

Do you sync with ENERGY STAR®?

All buildings can assess their energy performance, water efficiency, and carbon emissions using ENERGY STAR Portfolio Manager. As an ENERGY STAR Partner, our system directly integrates with Portfolio Manager and exchanges data directly using web services. Data in ENERGY STAR and JadeTrack is synchronized to provide real-time scoring.

Results

Does JadeTrack guarantee savings?

JadeTrack empowers customers to achieve more savings. Our platform can help you pinpoint opportunities for behavioral changes, building control optimization, and other potential issues, but ultimately, you can maximize savings when there is buy-in amongst all stakeholders in your organization.

Am I going to see results?

According to the United States Environmental Protection Agency, organizations benchmarking consistently have achieved average energy savings of 2.4% per year, and an average increase in ENERGY STAR® score of 2 points per year in their buildings. Real-time monitoring can have a significant impact when used in the right application. JadeTrack has helped facilities reduce consumption by over 25 percent annually without a capital project.

Partners

How can I sell JadeTrack solutions to my customers?

We offer a commission-based white-labeled distribution model of JadeTrack for companies in the energy industry that see an opportunity to add another value-added service for their clients. You can learn more here.

How can I apply to become a partner?

You can fill out this form here, and someone from our team will be in touch shortly.
Looking for something else?