THE Guide to Columbus' New Energy & Water Benchmarking Ordinance
On March 16, 2020, the City of Columbus passed a new policy to achieve energy and water use reductions in buildings. The adoption of the Energy and Water Benchmarking and Transparency Ordinance adds Columbus to a growing number of cities nationwide, taking climate action through similar benchmarking policies.
Columbus, Ohio, is the Buckeye State's capital city and the 14th largest in the United States. Best known for being home to one of the largest universities in the United States — The Ohio State University (yes, "THE" is part of its name), die-hard sports fans, and winning the Bloomberg Philanthropies American Cities Climate Challenge.

The recent vote to approve the benchmarking ordinance is a key step in the city's mission to become a leader in energy efficiency and environmental responsibility. The new law will drive transparency of energy and water use information in the building sector beginning in 2021.

In this post, we will go over the specifics of the new ordinance, compliance deadlines, reporting "how to's," noncompliance penalties, as well as useful tools to ensure compliance with the City of Columbus. Let's dig in!

First, What is Energy and Water Benchmarking?

By definition, energy and water benchmarking are the ongoing measurements of buildings' energy and water usage. In the context of benchmarking policies, buildings must track their use over time and then report the data to the City and market each year.

To do so, Building Owners are required to use ENERGY STAR's Portfolio Manager, an online tool for data gathering and reporting. Portfolio Manager has become the standard data entry tool for all benchmarking cities. ENERGY STAR assigns buildings with a score from 1-100 making it easy for everyone to understand where they rank.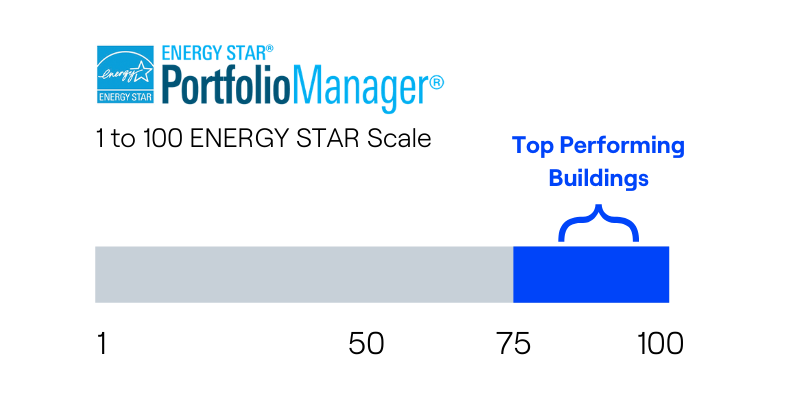 Similar to the MPG sticker for a car, a building's ENERGY STAR score gives a quick snapshot of how a building performs relative to similar buildings. The higher the score, the more efficiently the building is operating.
However, many buildings are not eligible for an ENERGY STAR score such as an arena, fitness center, outpatient surgery center, & etc. In this case, property types report their Energy Use Index (EUI) instead of a 1-100 score.
Why Benchmarking Matters
Benchmarking gives Columbus building owners and tenants access to valuable information for more sustainable decision making. As Ryan Prestel, JadeTrack CEO, puts it, "We often get asked where to begin with energy efficiency. This is it. Benchmarking is the first step toward building energy management and long term sustainability."

"We often get asked where to begin with energy efficiency. This is it. Benchmarking is the first step toward building energy management and long term sustainability."

Ryan Prestel, CEO at JadeTrack
Transparency
Most building owners really don't know how their building's performance stacks up against other similar building types. Although they might know their energy cost, they don't know how to determine whether their performance is good, average, or needs improvement. In fact, many owners think 'new' buildings are efficient and 'old' buildings are not, but often the opposite is the case. Benchmarking lets building owners know where his/her building ranks and hopefully motivates them to improve. Benchmarking data transparency drives market awareness and action leading to economic benefits.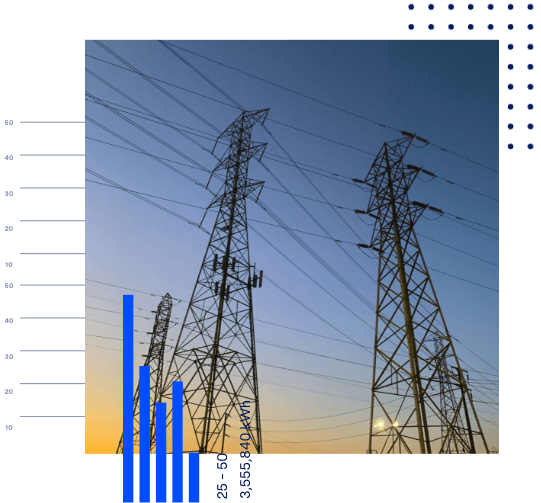 Economic Growth
According to the City of Columbus, energy benchmarking could lead to reductions of 2-3% in usage. Lower energy consumption leads to lower utility costs. This frees up lost dollars from inefficient operations that can be redirected to more productive purposes.
Cleaner Communities
Benchmarking benefits building owners from the cost-savings perspective, and also plays a vital role in improving the quality of air that we all breathe. According to the City of Columbus, reductions in building CO2 emissions equate to removing 68,000 cars from the road. Benchmarking = a healthier, happier Columbus!
"Columbus is committed to reducing community-wide greenhouse gas emissions and energy consumption by 20 percent by 2020. Ensuring that buildings in Columbus – which account for 58% of community-wide greenhouse gas emissions are as energy and water efficient as possible."

City of Columbus
What Buildings Need to Comply?
Columbus' Energy and Water Benchmarking and Transparency Ordinance focuses on large building owners across various industries, although there are some exceptions detailed below.
Overall, there are four building types that must comply with this ordinance:
Public: Municipal buildings, K-12 Schools, & University Buildings
Multifamily: Apartments & Condos with 4+ Units, Residence Halls/Dormitories, and Senior Care Communities
Industrial: Warehouses and Distribution Centers
Commercial: Offices, Retail Stores, Hotels, Hospitals, Medical Offices, Grocery Stores, Worship Facilities, Self-storage Facilities, and Other
Still, certain buildings may qualify for specific exemptions:
The building did not have a temporary or permanent Certificate Occupancy for that year
The building received a demolition permit the previous calendar year
The building's occupancy rate was less than 50%
The benchmarking data would reveal trade secrets
The building falls under the category of "Industrial/Manufacturing"
Important to note, Industrial/Manufacturing plants are exempt due to the significant variance across building types. At this time, it is not possible to make an accurate comparison between such facilities.
When do Buildings Need to Comply with the Ordinance?
Mark your calendar for June 1st! All buildings 100,000 square feet and above will be required to report data from January 1, 2020 – December 31, 2020, by June 1, 2021. All future benchmarking reports will continue to be due annually on June 1st.
While both City and Non-City buildings are required to report in June 2021, this data will not be publicly available until June 2022. Looking ahead, the reporting requirement will continue to evolve. The ordinance will soon require all buildings over 50,000 square feet to begin reporting starting June 1, 2022.
What are the Penalties for Non-compliance?
If the property owner does not comply or submits incomplete and/or inaccurate data, a written warning will be issued. If this written warning is not dealt with after 30 days, a late fee will be administered. Furthermore, if this late fee is not dealt with after 90 days, a fee will be assessed every 3 months thereafter.
Additionally, if the property owner intentionally submits false or incomplete information, a violation notice will be issued along with a fee. Each year of noncompliance constitutes a separately punishable offense including an additional fee.
Getting Started with Benchmarking
Want to make sure you have all the information you need to comply? Start benchmarking your energy now to ensure future compliance.
To comply, property owners are responsible for gathering and reporting the building/energy data into ENERGY STAR Portfolio Manager.
To get started:
Create an account in ENERGY STAR Portfolio Manager
Manually add your utility data into ENERGY STAR Portfolio Manager or work with JadeTrack to collect the necessary utility data for you
Once your data is in your ENERGY STAR Portfolio Manager account, you will be able to view your ENERGY STAR score (when available) and Energy Use Intensity (EUI) rating as well was submit your data to the city for compliance purposes.
For more information be sure to visit the Sustainable Columbus website or send us a message with any questions. We are happy to help!