The Ohio Department of Rehabilitation and Correction (ODRC) is the sixth-largest prison system in the United States. With an operating budget of over $1.8 billion, ODRC is conscientious about managing taxpayer dollars as efficiently as possible.
To get a full picture of their energy usage and cost for making data-driven decisions about capital investments, ODRC uses JadeTrack. The JadeTrack energy management platform enables ODRC to seamlessly gather utility data and performance benchmarks for over 300 utility accounts. The cloud-based platform is especially useful for analysis and comparisons of their 25 locations.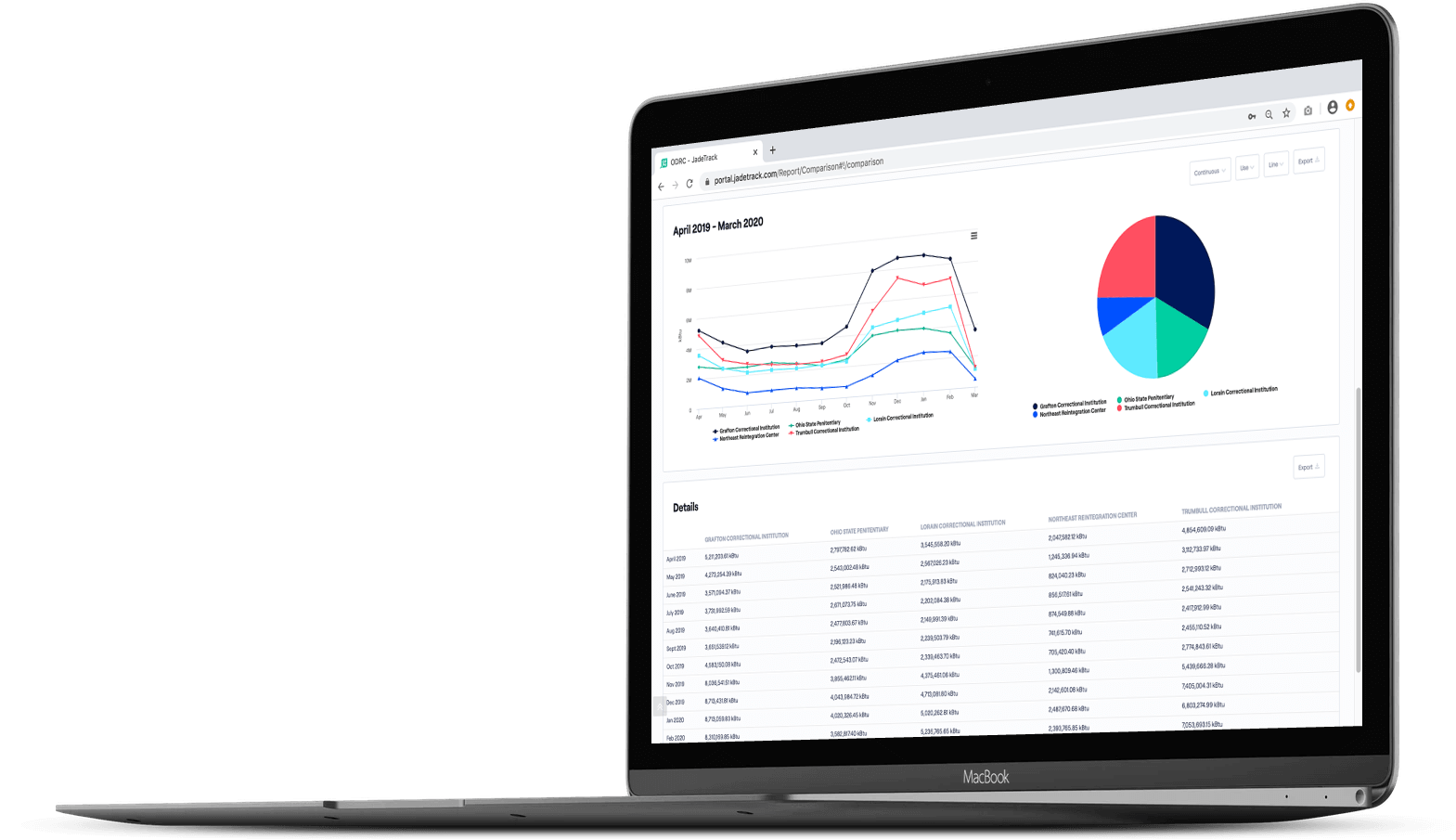 ---
Grafton's Gas Surge
Reliable, readily available utility data is key to any strategic energy management plan. It is also an incredibly valuable tool when the unexpected happens. For ODRC, it was a sudden surge in natural gas usage at the Grafton Correctional Institution (GCI). Reviewing monthly utility data for GCI showed a shocking 4x increase in usage, which increased their costs from $100,000 to over $400,000 annually.
While the monthly utility report quickly alerted the team to the issue, there wasn't a clear explanation as to why. In fact, all of Grafton's mechanical systems were checked out and operating properly. The natural gas utility confirmed the gas meter was reading correctly.
Although the JadeTrack platform identified this cost-saving opportunity, ODRC needed help to make the savings a reality.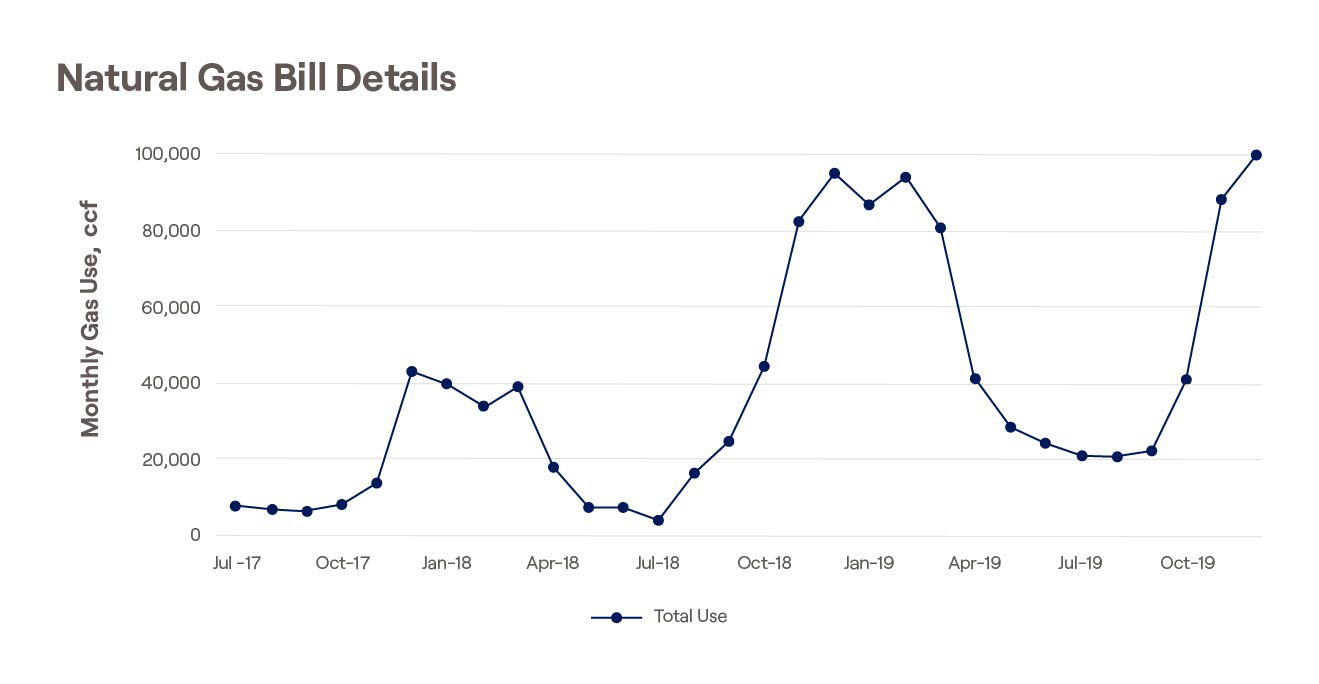 ---
Mystery Solved
Since ODRC already had the JadeTrack platform in place, it was an easy call to add Limbach's LEAP program. The LEAP program is a collaboration between the two companies offering customers a powerful combination — Limbach Certified Energy Engineers now with real-time energy data and building insights by JadeTrack. Limbach's energy engineers immediately began investigating Grafton's abnormal gas usage. Their expertise would help ODRC uncover what went wrong.
Comparing Grafton's inventory of gas equipment to the billing data, Limbach determined the facility could not physically consume the quantity of gas on the monthly bill. However, the meter readings were confirmed to be correct, and no gas leaks were detected.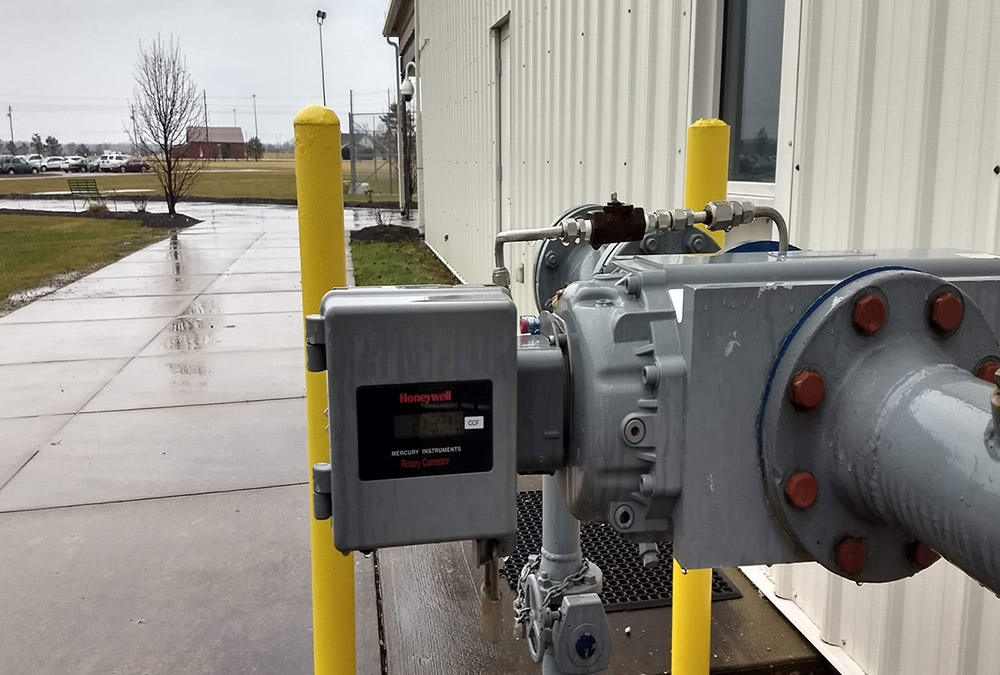 Digging deeper, Limbach engineers found a simple solution to the puzzle. Natural gas is delivered to Grafton's meter at high pressure. Gas volumes must be corrected to standard atmospheric pressure, either by electronics at the meter or a multiplier in the billing system. Limbach discovered that both corrections had been applied at Grafton, erroneously quadrupling Grafton's gas bill. A mistake worth $380,000 for the one correctional facility!
---
Savings Success
When presented with Limbach's findings, the gas utility immediately agreed with the error and credited Grafton with the $380,000 in overcharges. Jacqueline Langhals, Energy Conservation & Sustainability Administrator for ODRC, was relieved to learn Grafton Correctional's energy performance had been consistent all along.
Jacqueline is a champion for data-driven energy management and was instrumental in taking action to correct the issue at Grafton. All three organizations are celebrating the team's combined effort that refunded a substantial amount of money for the State!

Looking forward, ODRC will use the LEAP program to enhance energy awareness and sustainability efforts at Grafton. Limbach's engineers will provide monthly communication and coaching to review Grafton's performance and identify the next steps for incremental improvements.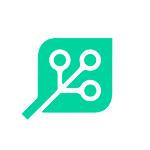 To learn more about LEAP visit www.limbachinc.com.