If you live in the Midwest, odds are you or someone you know is a loyal Huntington customer. Huntington is a full-service banking provider operating across a seven-state footprint.
When it comes to banking, Huntington has a reputation for doing good. If you look past the money, you'll find a commitment to making lives better, helping businesses thrive, and strengthening the communities where they operate.
Huntington's commitment to energy conservation and environmental responsibility is an essential part of its overarching corporate strategy.
As a company, Huntington acknowledges that climate change is a real issue. They champion energy efficiency, waste reduction, and other sustainable practices in their day-to-day activities.
---
An Interview with Rebecca Karason of Huntington Bank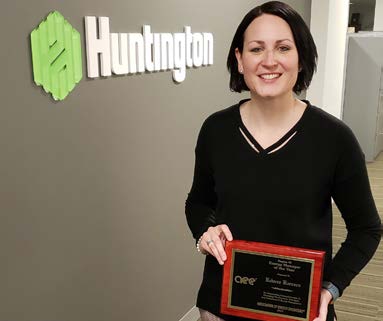 Rebecca Karason, Director of Energy and Sustainability, oversees Huntington's building portfolio, including energy conservation and activities related to greenhouse gas emissions.
During a recent webinar, Rebecca joined JadeTrack to discuss Huntington's sustainability journey, including the importance of partnership with utility companies, ENERGY STAR® Certification, and real-time monitoring technology. We're excited to feature some of the highlights that Rebecca shared with our team.
---
Energy & Sustainability Journey
"My name is Rebecca Karason. I am the director of energy and sustainability for Huntington National Bank. Some of you may be familiar with us already, but in case you aren't, we are a regional midwestern bank founded in 1866.
Huntington has about 118 billion dollars worth of assets, and we are headquartered in Columbus, Ohio, with a little more than 800 branches across a seven-state region and about 16,000 colleagues.
What's interesting about our journey with energy and sustainability is that we have had a Sustainability Department since 2010.
People are always amazed that a bank has an energy and sustainability department, but most banks, whether they are regional, small, or big, have some type of Sustainability Department.
Before I came on board with Huntington in April of 2017, my predecessor mostly focused on sustainability's energy management side. Meaning the department was focused on energy savings at that point and was still growing legs under the name 'sustainability.'
Huntington had a good foundation, but there was more to be done. More low-cost / no-cost opportunities to take advantage of and a chance to formulate the sustainability strategy that was lacking at that point."
---
Top Initiatives
Today, Huntington has several sustainability initiatives that contribute to its goal of becoming the most sustainable bank.
Solar
"In our footprint, we have three on-site solar arrays providing clean energy to the three largest Huntington buildings."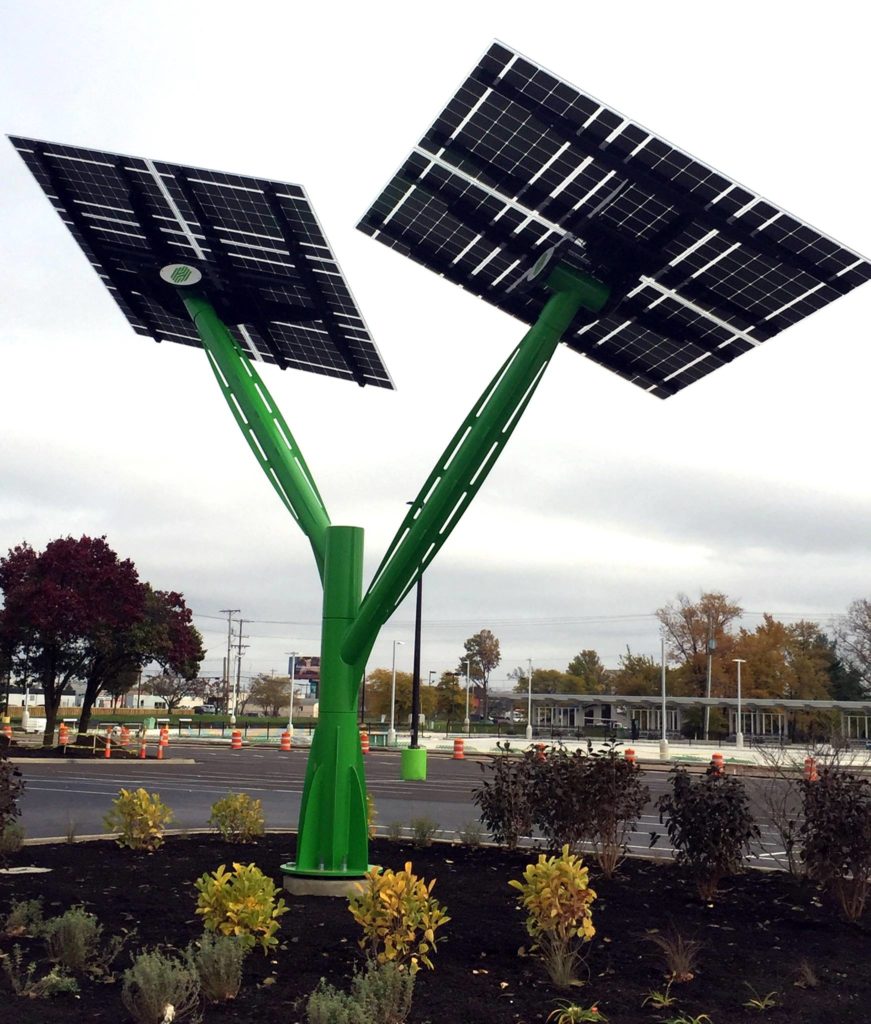 Lighting
"About 65% of our portfolio has switched over to LED lighting. A question I get a lot is, 'why aren't we at 100%?' It's because we have to wait for our assets to depreciate. In the banking world, when we put in new lighting over a ten-year term, we have to wait for that asset to depreciate before we can put another asset in like LED lighting."
Thermostats
"In our branches, we have network thermostats which have been great for our facilities department. They can remotely access and control the branch thermostats' set points and schedules — it has been a big lifesaver."
Plastic
"Across our footprint last year, we eliminated our Styrofoam plastic service ware and plastic bottled water, which was huge. That was part of our enhanced strategy around sustainability."
Recycling
"We were able to standardize our recycling programs in our branches ⸺ they were kind of all over the place. In our largest building, we introduced a battery recycling program. We also did some composting pilot programs, which were very interesting because we have three onsite cafeterias."
Colleague Engagement
"It's not just about putting in the best equipment when you do your capital projects, but it's also the behavior piece. It's about telling colleagues why it is important to turn the lights off or why it's important to keep the building at a certain temperature.
Why it's important to recycle that plastic bottle of water or compost that piece of compostable product. All of those things add up. We engage our colleagues because that truly is what makes sustainability successful."
"In our ESG report, we state that we realize climate change is real and we are doing everything within our power to reduce our carbon footprint and emissions."
Takeaway: All these initiatives matter because Huntington shareholders, stakeholders, executive leadership team, and colleagues all believe sustainability is important. It is top of mind now, and it is about more than just energy savings. It is about climate change.
---
ENERGY STAR Certification
"When it comes to benchmarking, we have participated in ENERGY STAR since 2013. All of our buildings are benchmarked in ENERGY STAR to use the analytics in determining where our opportunities are, where we should be focusing our dollars for energy efficiency projects or budgeting.
We also go after ENERGY STAR certification. Every year since 2017, we've had more than 50 ENERGY STAR certifications.
In 2019, we had 60 ENERGY STAR Certifications. That's a big win! Not just for having the sticker on the building, but also for the facility team to be proud of their accomplishments. The colleagues in those buildings know they had a hand in helping too because the behavior that goes into energy efficiency is essential."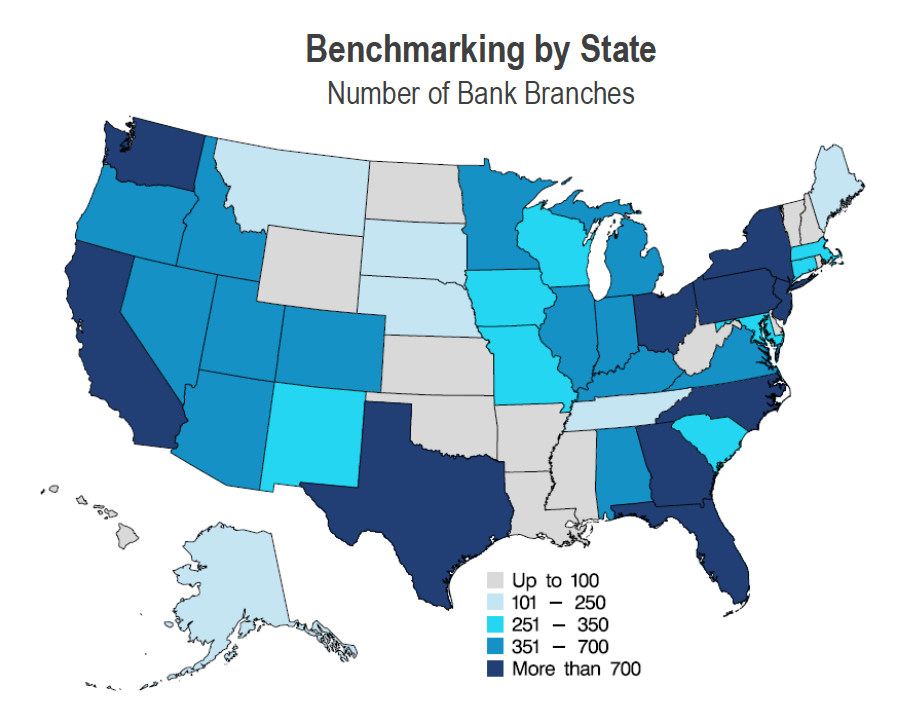 ---
Utility Partnership
"We couldn't achieve our ESG goals without our utility partners. Utility partners are key for us, and I will go into a couple of examples that contributed to our success."
Continuous Improvement
"We have taken advantage of a continuous energy improvement program with AEP Ohio.
It's more for finding low-cost no-cost opportunities when looking at your larger buildings to see how you can tweak setpoints, schedules and identify extra opportunities to get energy savings without making a big capital investment. It has been fantastic.
We talk to that group once a month with our facilities team. The facilities team looks at the building and talks to the energy coaches. It has been a partnership that we have been participating in for the last three and a half years. There have been incentives tied to it as well."
Rebates
"From our participation in all incentive programs, we have achieved over $500,000 in utility incentives since 2017.
When I came on, with my background, I came from participating and running incentive programs for utilities, so I found the importance of taking advantage of these rebates and helping the project's financials look better.
We've done EV charging rebates, energy efficiency project rebates, data center rebates, and tapped into every rebate we could possibly tap into."
Cross Collaboration
"The help and support that we get from our utility partners has been phenomenal. JadeTrack has worked with the same utilities that we work with, so we have all been on the same page about getting the analytics to achieve extra energy savings."
---
JadeTrack Partnership
"We have real-time monitoring with JadeTrack in all of our corporate buildings in Ohio, up in Michigan, and down in Kentucky.
It has been fantastic because it has allowed us to have night vision goggles on our facilities to see what our equipment is actually doing. For example, maybe a group came late at night, and a facilities manager forgot to switch a facility back into override.
We have been able to save so much since 2017 because we have real-time visibility into our facility behavior. Energy savings will continue to be top of mind, especially during times of COVID."
"We have been able to save so much since 2017 because we have real-time visibility into our facility behavior."
---
Building a Successful Sustainability Strategy
"I can tell you first and foremost from being a customer that utility partners are key.
Not having internal barriers is key, as well. My executive leadership team doesn't create barriers. They want to be a leader in sustainability.
We have colleague engagement in behavioral change. We have data and analytics to drive our program. All of these make our program successful across the board."
What's Next: Thank you to Rebecca and Huntington for their openness in sharing their sustainability journey. We hope this information inspires you in leading energy efficiency and conservation initiatives at your organization.
For more information on this sustainable bank, visit Huntington's website www.huntington.com or follow them on social media @HuntingtonBank.