National Coffee Day: Behind the Scenes with Sustainable Coffee Company Farmer Brothers
Coffee has been around for centuries, so, naturally, there is a day dedicated to one of the world's favorite drinks. In the United States, September 29th is known as National Coffee Day. It is a day for coffee-lovers to visit their favorite coffee shops or brew a cup at home to celebrate.
In honor of the holiday, we'd like to raise awareness around sustainable coffee practices in partnership with our customer, Farmer Brothers.
64 percent of people in the U.S. drink a cup of coffee every day.

National Coffee Association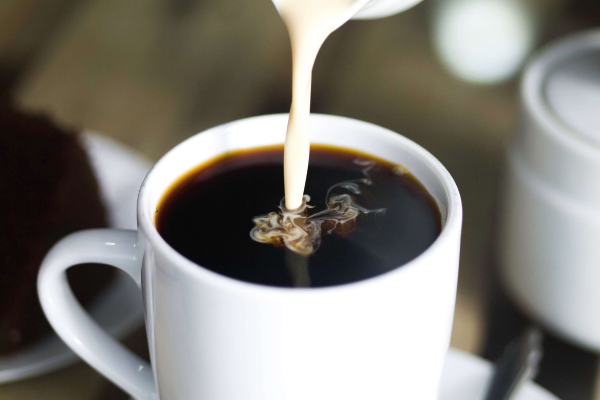 About Farmer Brother's
Farmer Brothers was founded in 1912 by Roy E. Farmer. He started his own coffee business to supply quality coffee to restaurants. Now, the company serves over 60,000 clients across the country and sources coffee from 28 countries. They distribute to organizations in a variety of industries, such as food service, universities, hospitals, and more.
As a sustainable coffee company, Farmer Brothers is dedicated to purposeful leadership in sustainability, ethical sourcing, and waste elimination. With longstanding direct trade relationships worldwide, Farmer Brothers supports innovative partnerships in the local communities where they do business.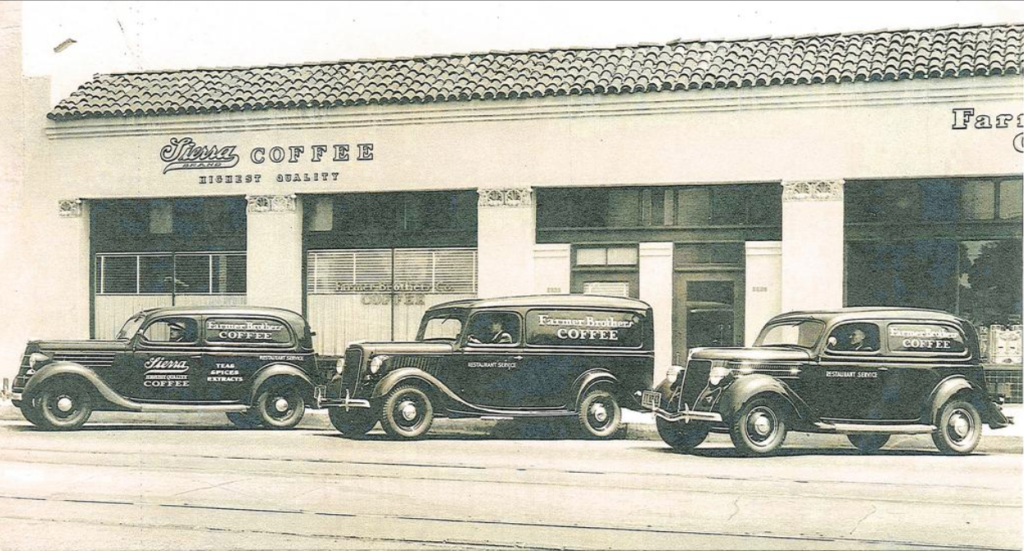 What is Sustainable Coffee and Why is it Important?
Sustainable coffee is coffee that is grown without damaging the environment. Also it allows for coffee farmers to live better lives. A common way for people to grow coffee is to cut down surrounding forests to expand their plantation. Waterways may experience erosion if not provided enough care.
The demand for coffee is growing, but environmental degradation may threaten the supply of coffee. Sustainable coffee will help conserve nature, maintain coffee supplies, and prevent the exploitation of farmers.
Coffee, one of the world's most traded commodities, is the economic backbone of countries throughout Latin America, Asia and Africa. Yet smallholder farmers in these coffee-growing regions face many challenges, including poverty, commodity price fluctuations and increasingly erratic rainfall patterns caused by climate change.

Rainforest Alliance
Farmer Brothers is Leading the Sustainable Coffee Industry
Farmer Brothers commits to operating sustainably in everything that they do. They are a leader in the industry and support important industry research and programs.
Keeping a close eye on their energy, water, and waste data is a key part of their sustainability program which includes science-based carbon reduction goals. Some of their environmental efforts include:
Energy reduction. There are three types of greenhouse gas emissions. Scope 1 GHG emissions come from a company's own buildings. Farmer Brothers uses Regenerative Thermal Oxidizers at one of their three roasteries, which lowers natural gas use by 60%. Additionally, machines are only operational when they need to be used.
Waste reduction. One way to reduce waste is by setting up a recycling program. Farmer Brothers recycles paper, glass, food, and coffee waste with their on-site recycling programs including an upcycling initiative that finds alternative uses for burlap bags. The company strives to send zero waste to landfills.
Fuel reduction. Each tractor contains a Certified Clean Idle engine that significantly reduces exhaust. Their trucks come with hybrid electric APUs, so drivers do not need to keep their engines on while they sleep.
As an acknowledgment of their efforts in sustainability and ethical sourcing, Farmer Brothers has several certifications. The certifications include:
Rainforest Alliance
USDA Organic
Fair Trade USA
LEED Silver Certification
OU Kosher

By choosing Fairtrade certified coffee, you know that the beans are grown using our rigorous standards, which support farmers and their communities and help protect the environment.

Fair Trade America
How to be an Eco-Conscious Coffee Consumer
We can all do our part when it comes to being more conscious consumers. Three ideas for how you can become a more eco-conscious coffee consumer are:
Support sustainable coffee companies. Try to find brands that care about environmental conservation. You can find them by looking to see if they have certifications like Farmer Brothers. Sustainability certifications are important because they show a commitment to meeting environmental, social, and ethical standards.
Choose reusable coffee mugs. Disposable cups will only increase the amount of waste produced. Reusable mugs can also save money since you do not have to keep buying more single-use cups.
Be an advocate for change. Not only does adopting better practices help, but you can spread the word. Encourage others to support sustainable coffee companies. You also can like and follow these companies on social media to raise awareness.
Take Action
Farmer Brothers is taking the necessary steps to preserve the environment while also providing high-quality coffee products. Visit their website or follow them on Facebook and Twitter to learn more.
JadeTrack provides businesses like Farmer Brothers with Utility Bill Management software. Helping track resources and support sustainability efforts. Read our customer stories or learn more about JadeTrack.