Get your Buildings Benchmarking Ready with JadeTrack and the City of Columbus
The City of Columbus, JadeTrack, and the Midwest Energy Efficiency Alliance are teaming up to offer two free virtual sessions on October 21st as part of the 11th Annual Midwest Building Energy Codes Conference.
Columbus building owners and managers will learn about the City of Columbus' new benchmarking requirements, have an opportunity to network, and hear from leading experts.
You won't want to miss these action packed sessions!
Event Details
Benchmarking & Beyond // Wednesday October 21st, 11:00 AM – 12:30 PM ET
Existing buildings are the elephant in the room when it comes to reducing energy use in buildings. This free virtual panel featuring The City of Columbus, The City of Cleveland, and JadeTrack will provide an overview of several approaches, policies, and programs that improve efficiency in existing buildings. It's the perfect primer to attend before the Columbus Data Jam!
Register for the Building Energy Codes Conference
City of Columbus, OH Data Jam // Wednesday, October 21st, 12:30 PM – 2:00 PM ET
Looking for personalized, hands-on instruction to get compliant with the new Columbus benchmarking ordinance? Set your buildings up for success by signing up for the Benchmarking Data Jam session helping building owners and managers to:
Get familiar with the requirements of the Columbus Energy and Water Benchmarking Ordinance
Enter their utility data into benchmarking software
Find out how their buildings stack up with ENERGY STAR
All levels of knowledge and experience are welcome!
Register for the Columbus Data Jam
Event questions? Contact Alison Lindburg (alindburg@mwalliance.org) with any questions
What to Bring to the Data Jam
Please bring the following to the event:
Utility Bill Information
One current and one previous utility bill for each account you want to link

Example: 1 electric/gas/water bill for August 2020 and 1 electric/gas/water bill for December 2019.
For Columbus Department of Public Utilities specifically, you'll need the current bill and the bill from 3 months prior.

The account number
The account service address
Portfolio Manager Account Information
If you have an existing Portfolio Manager account, make sure you have access (login and password) to your account. If you don't have one already, no worries, we'll get you set up!
Login
Password
In order to obtain an ENERGY STAR score and benchmark your performance against other similar buildings, you will also need:
Property Information

Building type (e.g. office, retail, etc.)
Name, street address, ZIP/postal code
Gross floor area
Year built
About the Speakers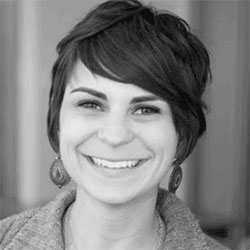 Leah Morgan, Director of Product & Strategy at JadeTrack
Leah Morgan's energy conservation and sustainability experience spans multiple industries, including work in corrections, utilities and non-profits. She currently works as the Director of Product and Strategy at JadeTrack – a software company that helps organizations track, visualize and manage natural resource data to improve conservation and cost savings efforts. Prior work included the development and management of the Ohio Department of Rehabilitation and Correction's Energy and Sustainability programs, where she was a JadeTrack customer.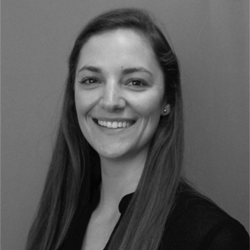 Jenna Tipaldi, Climate Advisor at The City of Columbus Office of Sustainability
Jenna Tipaldi is the Climate Advisor for the City of Columbus through the Bloomberg Philanthropies American Cities Climate Challenge. After joining the Climate Challenge in early 2019, she worked diligently with City staff to pass Ohio's first benchmarking and transparency policy in the City of Columbus. She is passionate about sound climate policy that improves our environment and brings the benefits to those impacted first and worst by climate change.