Grand Opening! Smart Columbus Experience Center
This summer, check out the new Smart Columbus Experience Center located downtown on the Scioto Mile! The brand new space will be a hub for innovation, technology, and community. If you're local to the Ohio area, we recommend that you stop in and experience the Smart City initiatives for yourself.
From the beginning, the goal of Smart Columbus has been to improve the lives of Columbus residents. To design a better future for the city, it requires insights driven by Smart City data.
According to Mayor Andrew Ginther, featured by the Columbus Dispatch, "fundamental to 'becoming smart' as a city is discovering how to use data to improve city services and quality of life for residents, when we apply data to the challenges we experience as a city, we can transform outcomes in education, employment, health care and even access to healthy food."
Leading up to the grand opening this weekend, we've enjoyed teaming up with the Smart Columbus team on an exciting project that showcases the Experience Center's energy data.
To leverage digital technologies and provide transparency to different stakeholders, we've set up a real-time energy dashboard inside the center. On the JadeTrack display, you can see the live feed of the energy use and demand of the Smart Columbus Experience Center and its electric vehicle charging stations. By showcasing real-time energy data, we hope to connect the community and promote citizen involvement in designing a more sustainable city for all.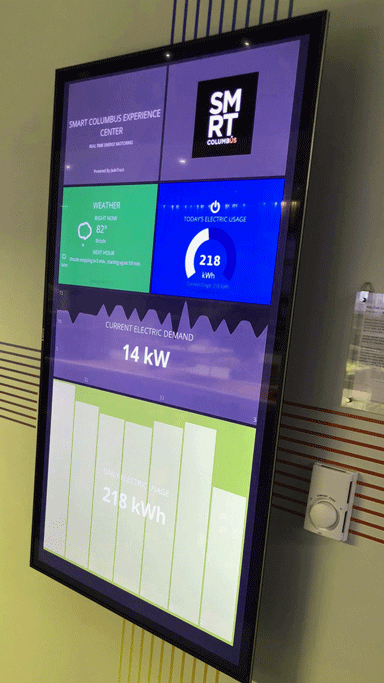 JadeTrack real-time energy monitoring display
In the spirit of bringing people together, make sure to join us for the grand opening celebration this weekend! The Shared Mobility Block Party is a free event and will take place on Saturday, June 30th from 9-2 pm with lots of fun festivities going on around the center. There will be interactive and educational experiences along with plenty of music, food trucks, activities and special giveaways.
Some great partners are participating in the block party event and are leading the way to create a cleaner, safer and more connected Columbus.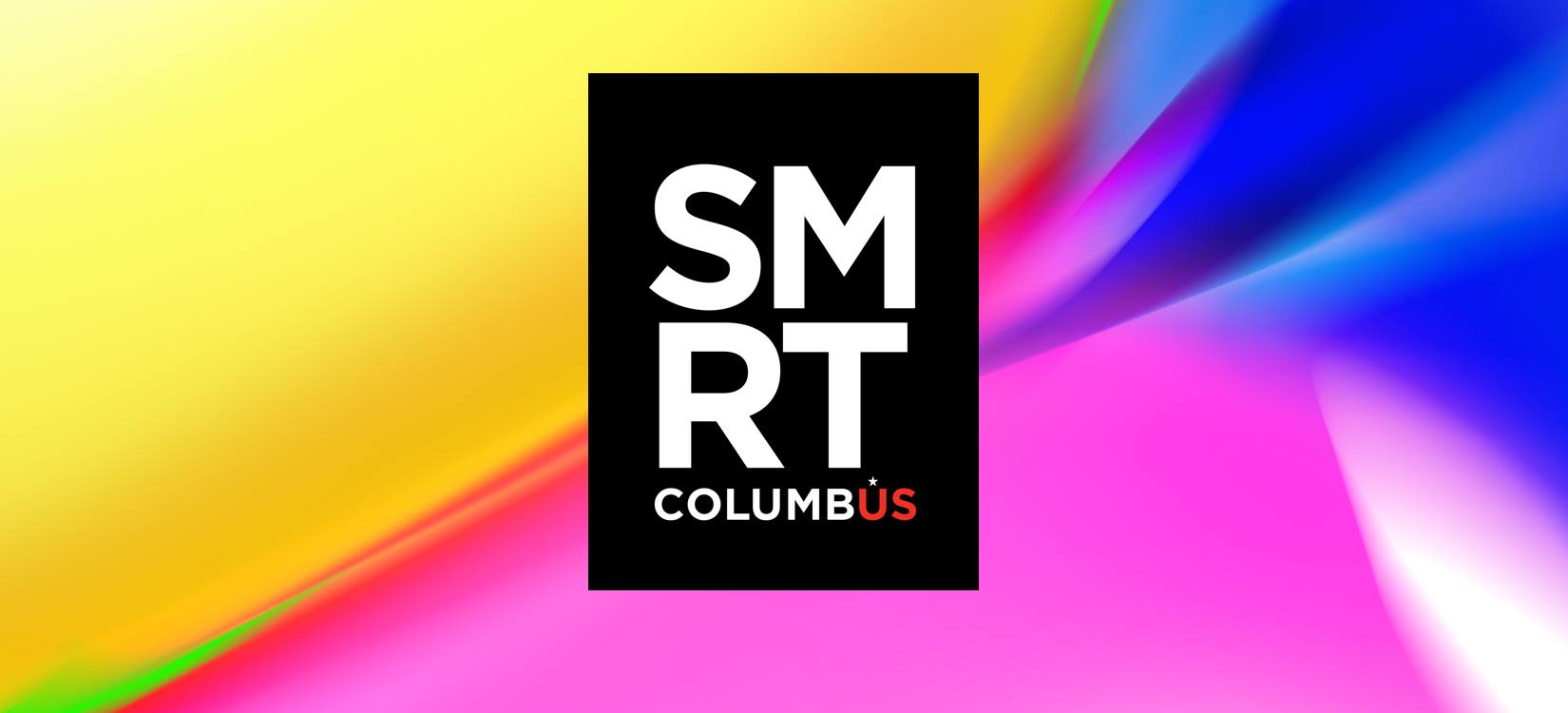 Image by Smart Columbus Facebook