ENERGY STAR® Score Updates: The Details You Should Know
Big changes are coming to those who benchmark building energy performance with ENERGY STAR Portfolio Manager! ENERGY STAR scores and metrics are scheduled to update starting Sunday, August 26, 2018.
Although the EPA predicts that on average scores will go down, it actually isn't such a bad thing. Here's why:
Your 1-100 ENERGY STAR score is a comparison of the energy performance of your buildings to similar buildings nationwide. The latest data is in, and U.S. buildings are becoming more energy efficient.
That's good news for everyone, as a focus on greener building design and operations support environmental conservation and cost savings.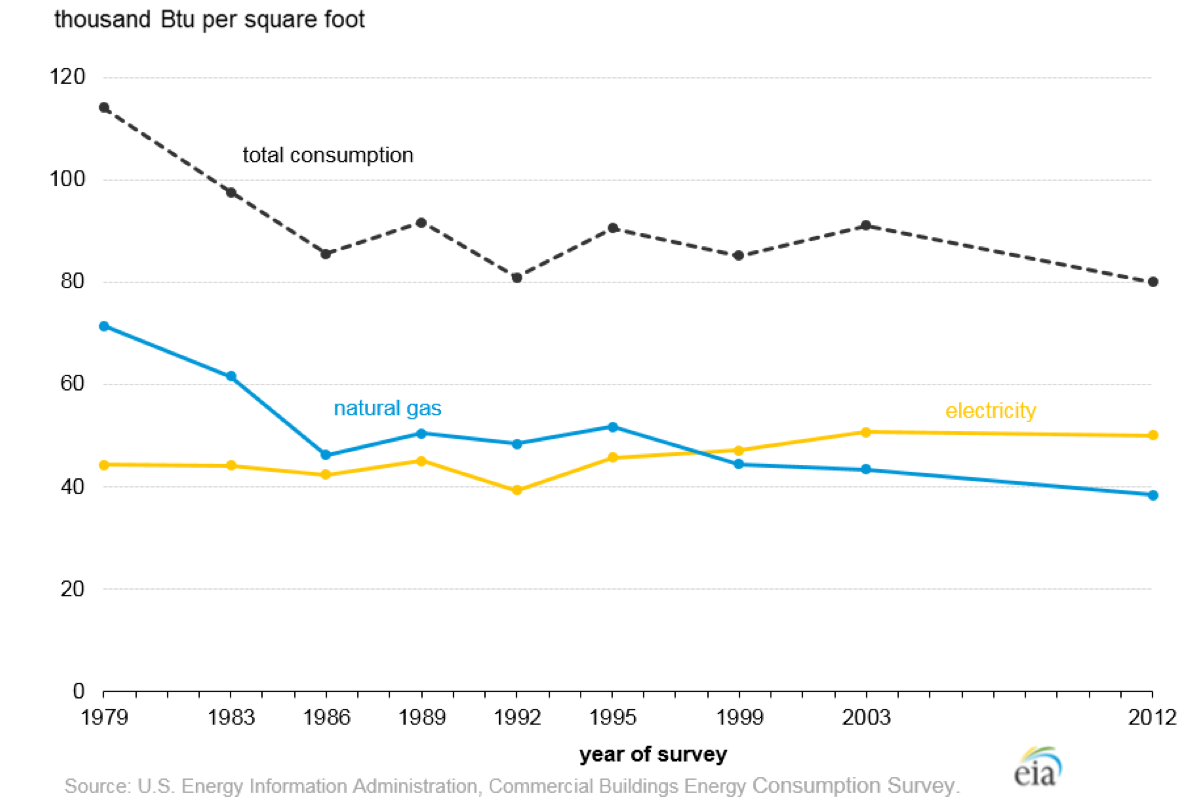 What Updates Can I Expect in ENERGY STAR Portfolio Manager?
First things first, what's changing?
The 1-100 ENERGY STAR score models will be updated to reflect the newest market data.Depending on your building type, new updates to the ENERGY STAR metrics could impact your buildings differently. It's important to note that all previously earned scores will continue to be valid.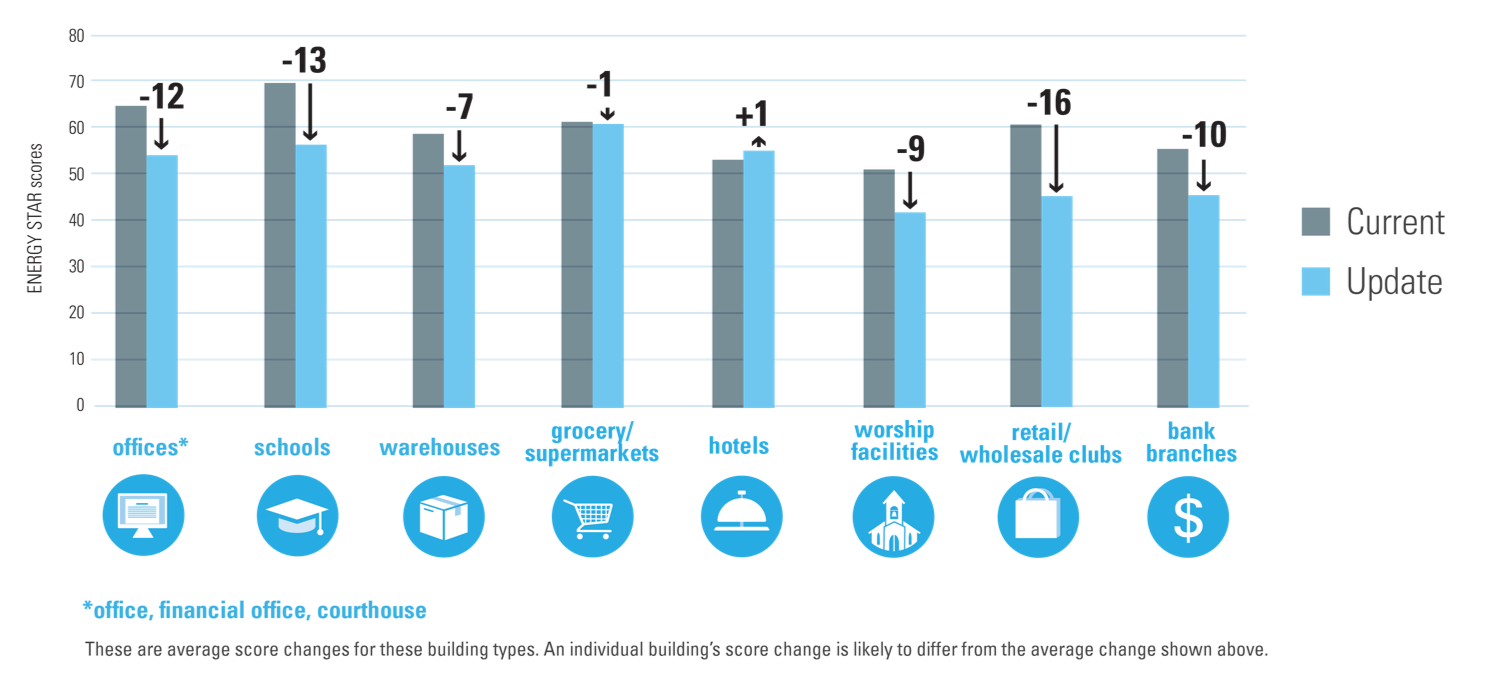 ENERGY STAR expected score change with the August 2018 updates
Although the data used to calculate ENERGY STAR scores may be changing, the overall Portfolio Manager methodology is not changing. The EPA's existing approach will remain the same in order to provide a national level benchmark.
Are you a building looking to earn a new ENERGY STAR certification? You still need to earn a score of 75 to become eligible but your application will be based on the newest available data and metrics. This change may affect the eligibility for new building projects currently being designed to meet the old ENERGY STAR requirements.
Bottom line – ENERGY STAR is raising the bar.
Do you have any lingering questions about the implications of these updates to your buildings' scores? Shoot us a quick message.
JadeTrack users can consult their Program Manager for more information and support related to any impact from the change in metrics
Updates To Data Center Benchmarking Options
For larger facilities that contain data centers, there will be new options in the tool. According to ENERGY STAR "you'll now be able to use Estimated IT Energy for your Data Center to get a score and certification."
This is helpful in cases where an IT energy meter is not present. When possible, we recommend that you do install an energy meter to capture data more accurately.
New Use Details In Portfolio Manager
There will be new, or newly required, use details for some property types.
For example, starting in August warehouses will have a field to provide the percentage of their gross floor area used for cold storage in Portfolio Manager.
Find out more about all the other changes to the required energy use details.
Update To Source Energy Factor
Another important update is related to the source energy factor. What exactly does that mean? Well, source energy tracks the heat and electricity requirements of the building back to the raw fuel sources. This includes both renewable and non-renewable sources.
With the upcoming change, renewable energy will no longer be recorded as an equivalent to fossil fuel energy. Energy performance metrics could increase or decrease depending on the building's fuel-mix.
For this new approach, renewable energy sources will score more favorably.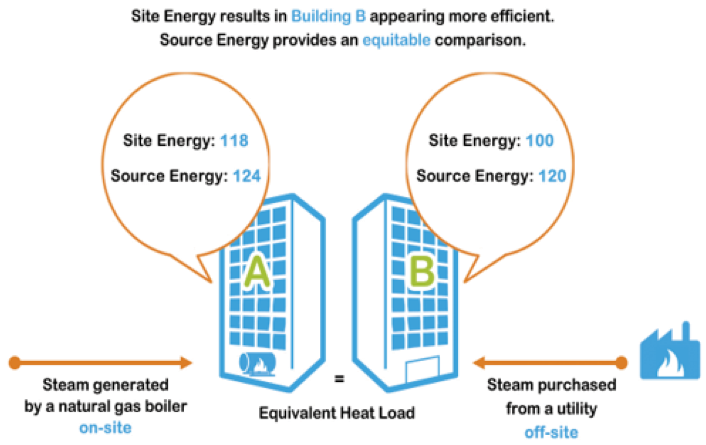 Source: ENERGY STAR summary of updates
What Can I Do Before/After The Updates?
You're busy. We know how it is! That's why we laid out a few next steps for you to quickly prepare pre and post ENERGY STAR score update.
1. Mark Your Calendar
Make sure that you put a reminder to check scores for the important updates and plan accordingly.
On Sunday, August 26 the Portfolio Manager tool will be unavailable while the data is updated.
Schedule a time to review your new scores and metrics the following week when the new data is made available.
2. Download Your Historical Report
You can only download your facilities' historical reports before the ENERGY STAR metrics are updated.
After the update, your account metrics will have new calculations applied to them across ALL time periods. All of your historical benchmarking data related to your scores will change.
The two recommended reports that you can download are:
"Performance Highlight" Report (for a portfolio-level, multi-year summary)

Statement of Energy Performance (for a building-level, 12-month performance period)
ENERGY STAR provides a step-by-step guide to walk you through the process. JadeTrack captures this data for its customers.
3. Stay Informed with a Free Webinar
Still not sure if you're ready for ENERGY STAR score changes this summer? The EPA is helping building owners prepare:
You can view a FREE recorded webinar to learn more about what to expect.
Once ENERGY STAR scores and metrics are updated, you can register for one of two FREE webinars on August 29 and September 5 to discuss the changes and what you can do next to improve the energy efficiency of your buildings.
5. Communicate Changes To Your Team
With important changes coming to the ENERGY STAR Portfolio Manager tool, make sure to keep your team updated on what is happening.
Open up the door to transparent communications of successes and lessons learned regarding your new score to drive better behavior and energy management practices in your buildings.
6. Level Up Your Energy Benchmarking
Working in ENERGY STAR Portfolio Manager is just the start! Automating your data can help measure the impact of any building certifications and sustainability measures.
JadeTrack technology helps track facility energy usage with ENERGY STAR to identify low (or no) cost opportunities that cut utility bills and reduce environmental impacts.
No more spending hours manually uploading and managing spreadsheets of your sustainability data. Spend time where it actually matters – leading more sustainable building management!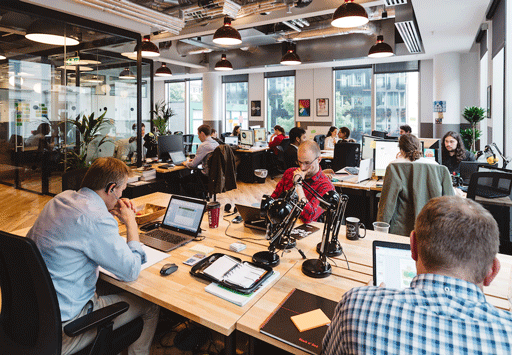 Source: WeWork environmentally friendly office space design