How To Get C Suite Buy-In For Your Next Energy Project
Are you trying to implement changes in your organization to do what's right for our planet? Or, needing to collect data for your upcoming sustainability or climate action plan?
One easy strategy is to implement energy management and sustainability reporting software to save time and money on your utilities.
The problem is, you'll need to gather buy-in from your manager, the C-Suite, and leverage champions across teams.  So how do you build a business case to generate buy-in for your proposed changes? Let's take a quick look.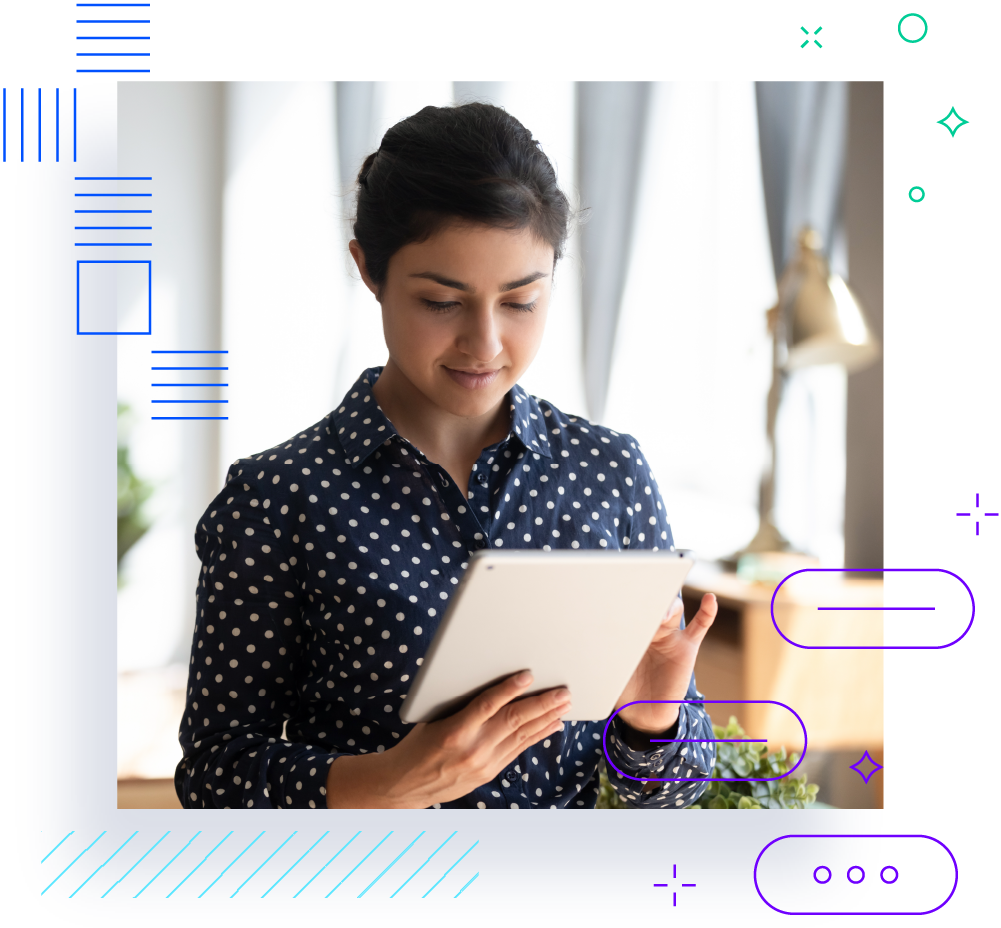 Energy Management is good for the planet
First, let's address the obvious: Reducing your company's energy usage is good for your environmental impact— something customers care increasingly more about these days.
According to ENERGY STAR, a program by the U.S. Environmental Protection Agency and Department of Energy, ENERGY STAR-certified buildings use 35% less energy than typical buildings nationwide and generate only 2/3 the CO2 emissions that contribute to global warming.
That alone should intrigue your C-Suite, but if you really want to grab their attention, put things in numbers that will likely matter more than doing the right thing for the environment: reducing costs for the business.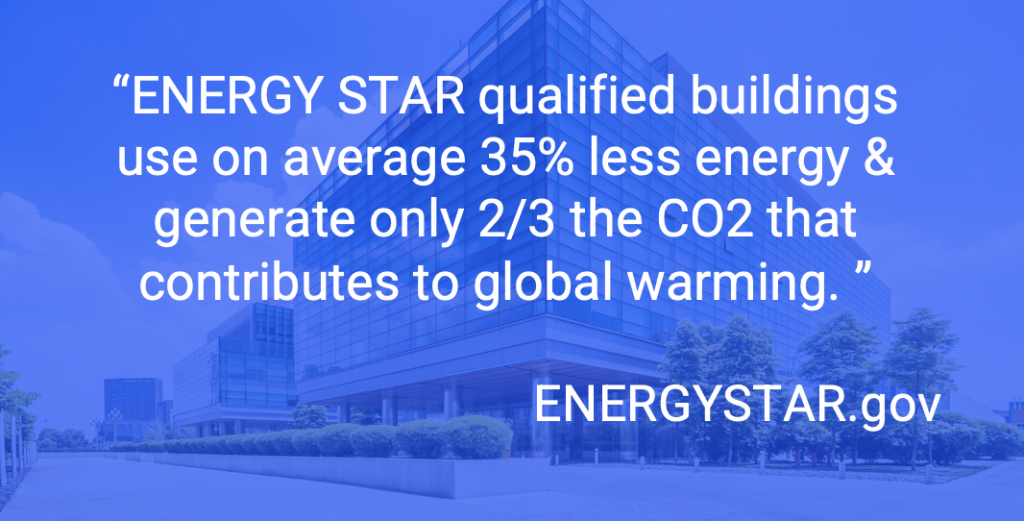 Monitoring energy can significantly improve your organization's bottom line
Why does energy management matter to your C-Suite? The significant impact to your bottom line. Energy savings allow organizations to re-allocate funds from energy savings to capital improvement projects, new employees, and other sustainability initiatives.   
Even if you're a facility, sustainability, or energy manager who already understands the value of energy management, you still need to sell the concept up the chain to key stakeholders within your organization. Members of the C-Suite are often focused on ROI for the organization and may ask, "What are the benefits of benchmarking our buildings with an energy management software?"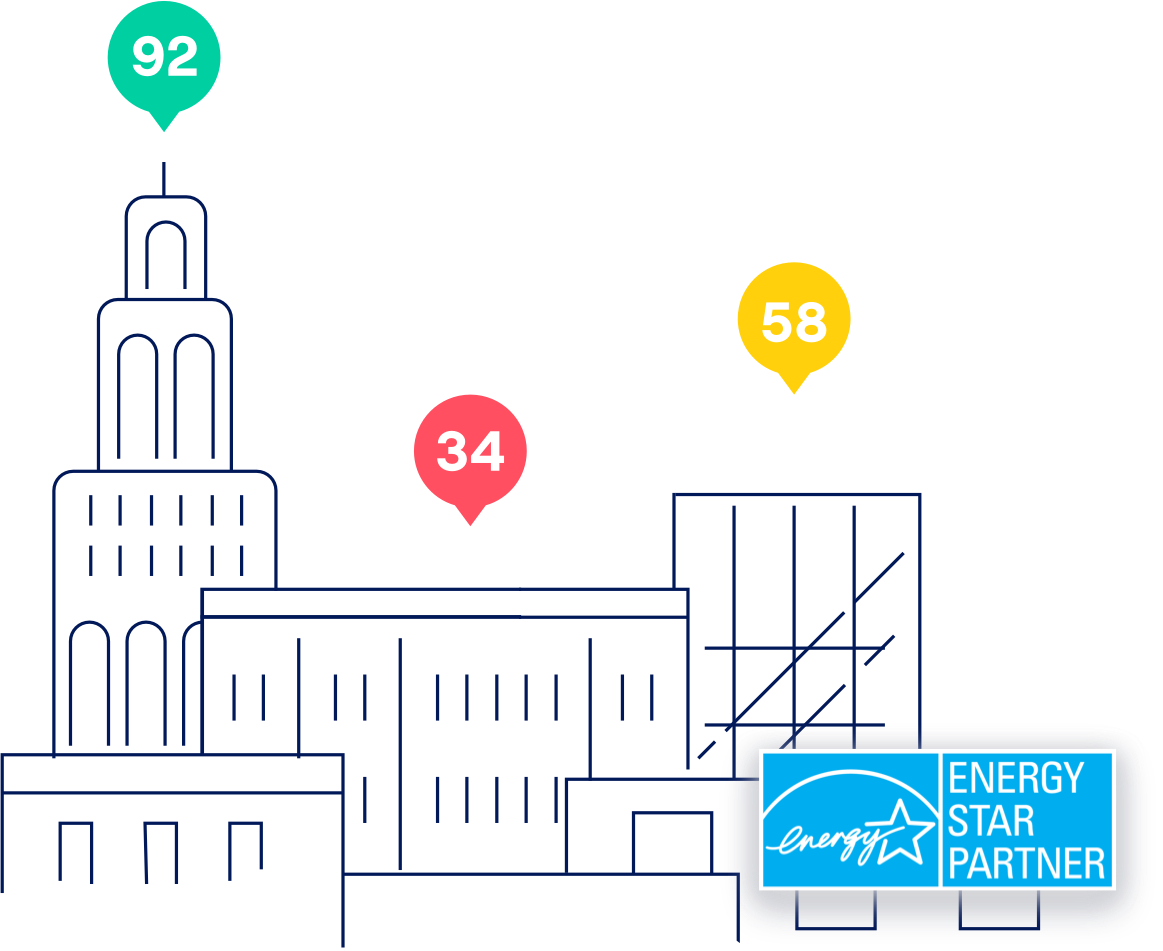 What could a 9% savings on energy look like for your organization?
According to a case study by ENERGY STAR, organizations benchmarking their office facilities for the first time, typically see a 9% savings on their utility spend during the first three years of benchmarking.
Savings can differ per building type, so check out the report by ENERGY STAR and be sure to share with your manager or C-level team.
But consider what a 9% savings on your utility spend might look like for your business. It could be significant!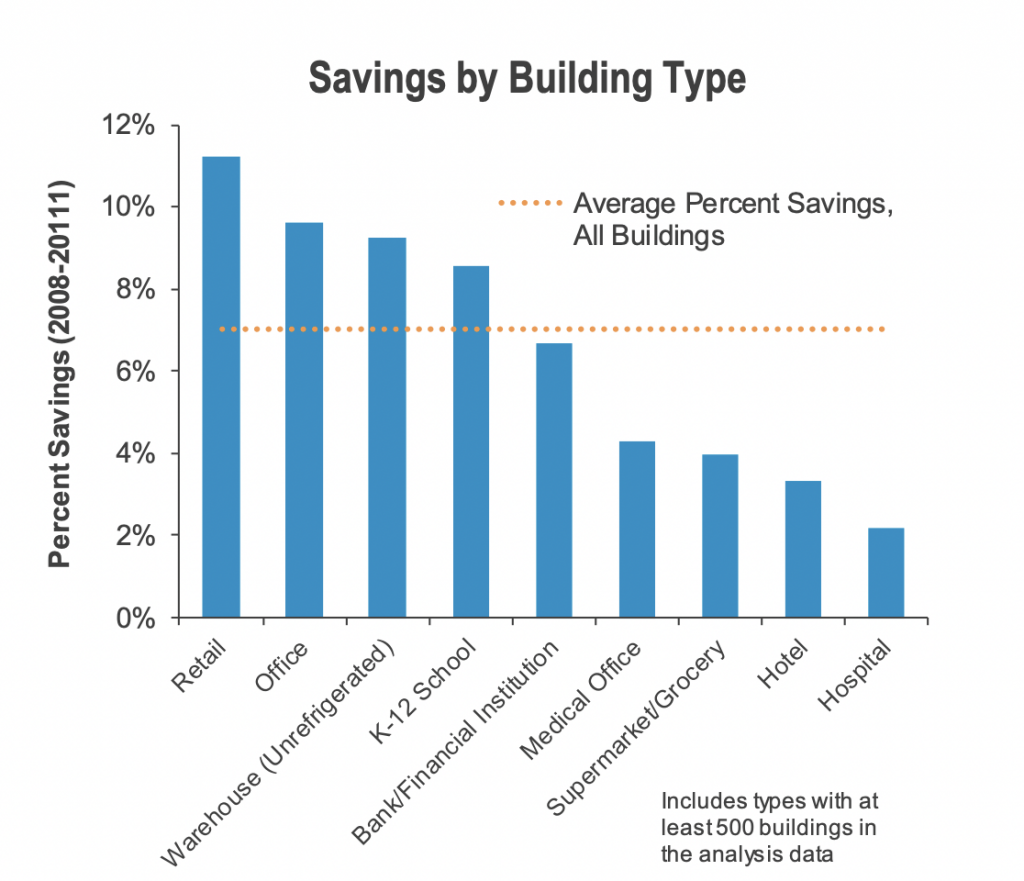 Using Energy Management software to find additional savings
Energy management software can catch errors on utility bills to help you get refunds from utility companies with Utility Bill Management. By harnessing the power of your utility bills, you can see how your buildings use energy on a monthly basis.
If you have low performing buildings, or want quicker data points, you can leverage Real Time Monitoring.
By comparing facilities in your portfolio, you can easily identify low to no-cost solutions to improve energy efficiency in your buildings.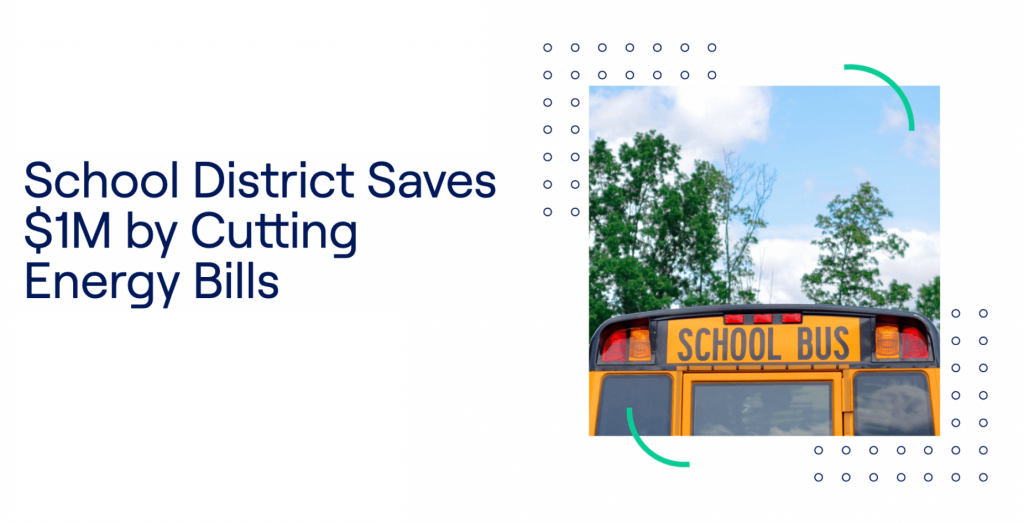 Showcase example return on investment
By leveraging JadeTrack as their energy management software, Olentangy Local School District in Ohio was able to save close to $1 million dollars in their first two years.
Meanwhile, the Ohio Department of Rehabilitation and Correction was able to recoup $380k on their natural gas bill alone. With enterprise energy management software, it's easier than ever to save on utility bills, and put the money to use where it matters most.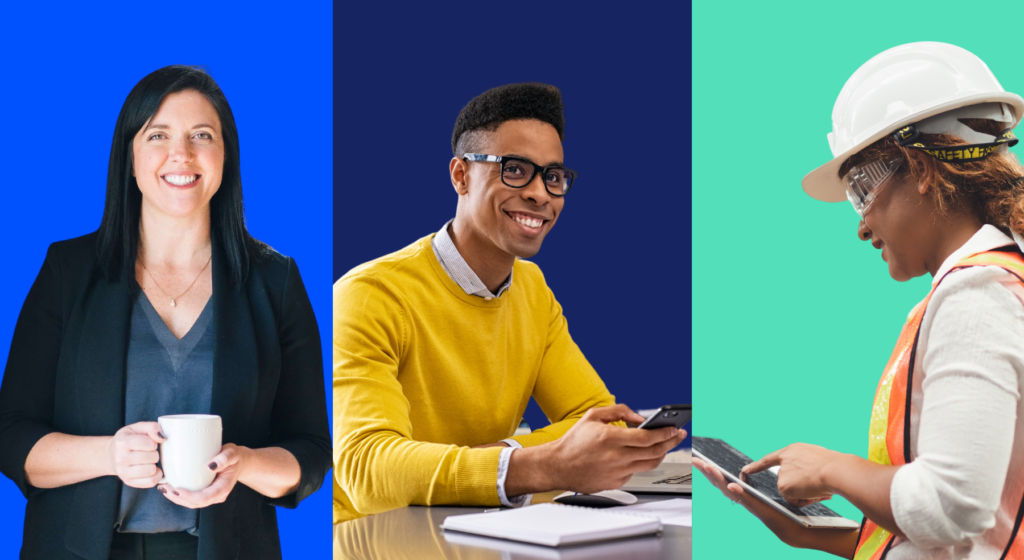 Leverage champions across teams
By building buy-in for sustainability and energy efficiency projects across teams at your organization, you will build a culture committed to reducing costs and improving environmental impact, as well as a team ready to back you up on the investments needed to champion change.
If you'd like to learn more about how to build a culture of energy efficiency at your organization, check out this blog post.